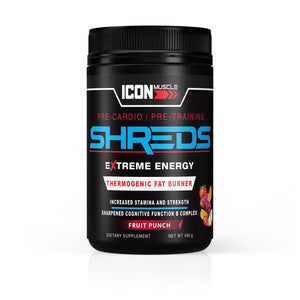 EXTREME ENERGY. ANYTIME OF DAY.
Are you ready to take your training to the next level with the most extreme, intense energizing fat shredder you've ever felt?
Your pre-workout should work for you, and this energizing matrix does just that!
Why Icon Muscle?
The key to achieving greatness is a combination of ambition and an unstoppable drive. When ambition alone is not enough - you need the right fuel to power your mind and body during intense training.
Without proper nutrition and supplements, your muscles cannot operate at peak performance.
Give your body what it deserves, the highest-quality vitamins and supplements on the market so you are able to train at your highest levels. Icon Muscle will be there with you as you push yourself to exceed your own expectations.
What Drives you?